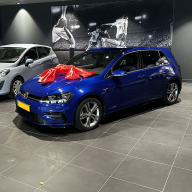 21 januari 2019
162
50
34
23
Land
Bij normaal rijden schakelt mijn DSG goed. Als de bak koud is voel je hem soms naar z'n 5 schakelen, maar meer niet. Nu kwam ik er laatst achter dat bij hoogtoeren schakelen (kick-down of S-stand) de bak soms aardig wil schokken bij het schakelen, vooral bij de 3e en 5e versnelling. Na dit een aantal keer herhaald te hebben, lijkt de bak alleen nog maar te schokken bij manual naar 3e versnelling schakelen bij z'n 4000-4500 toeren. Geen ramp. Nu kwam ik op internet berichten tegen over het opnieuw inleren van de DSG via VCDS en dat dit eventueel de souplesse kan verhogen. Sommige raden dit ook aan na tuning of in het algemeen om de zoveel tijd. Als dit echt de souplesse verhoogt, dan lijkt het mij het porberen waard. Ik ben een aantal methodes tegengekomen, maar volgens mij heb ik methode gevonden die op mijn DSG (Polo 6C 2015) van toepassing is:
Can the OBDeleven do the dsg reset like the VCDS can ? MY17 golf R
forum.obdeleven.com
Nu is mijn vraag aan jullie: zijn er mensen die ervaring hebben met het opnieuw inleren van de DSG? Heeft het effect gehad of niet? Hoe hebben jullie dit gedaan?
Ik ben benieuwd naar de reacties.
Volkswagen Polo 6C 1.2 TSI 140pk 7DSG